Taqdeer 2021: Rewarding Excellence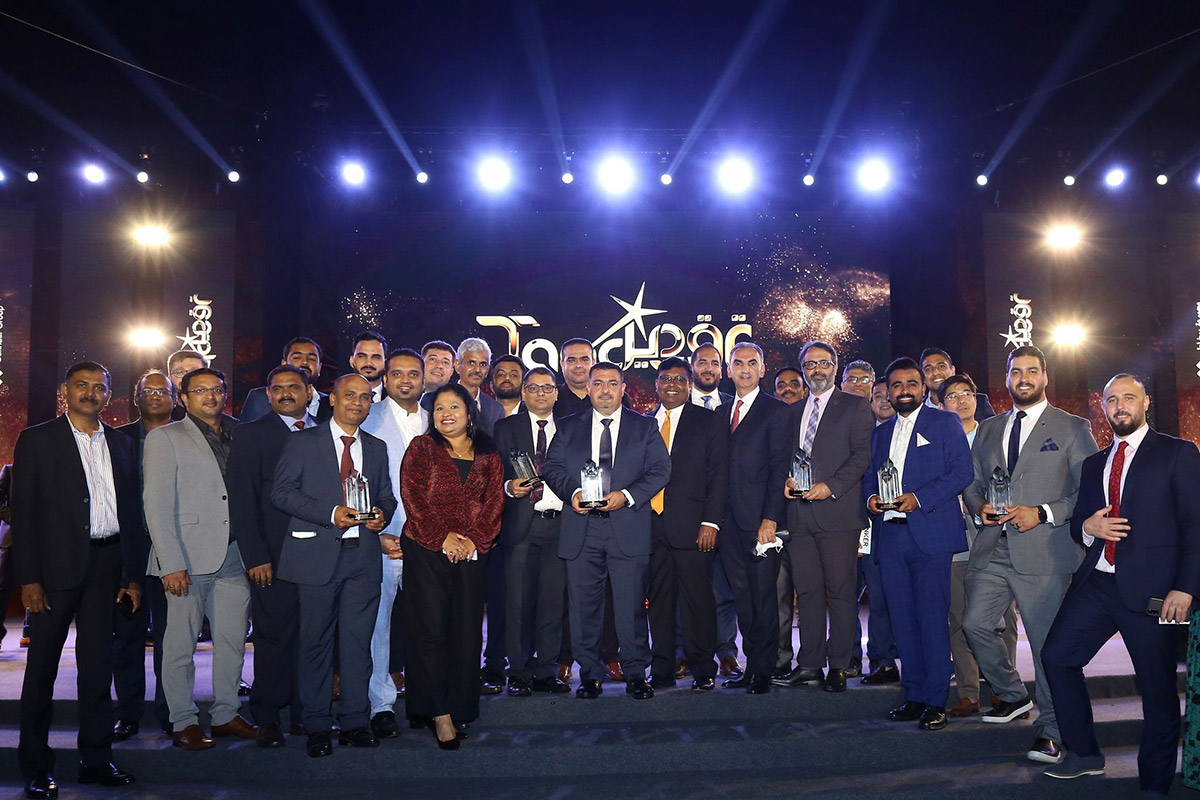 The Sharjah-based conglomerate, the Bukhatir Group, hosted its annual Taqdeer Awards ceremony, acknowledging the triumphs of its driven team members, departments, and subsidiaries. With a team exceeding 5,000 professionals, the group's diversified portfolio consists of industries ranging from Contracting, Development, Education, Industrial, Sports and Leisure, as well as Trading and Services.
Taqdeer 2021 recognised the accomplishments of the 2020 cohort as well, aggregating the total award winners to over 50. In addition to the presentation of awards, the comedic quips of the emcee, the raffle draws, and games, along with the delectable banquet, rendered the atmosphere of the night, electric.
Chairman and CEO of the group, Salah Bukhatir, was one presenters of the Taqdeer 2021 awards, which encompassed various categories such as; Company of the Year, Employee of the Year, Employer of Choice, Most Sustainable Company, Team of the Year, and The Rising Star, to name a few, and the winners were representatives from regionally renowned companies such as BEAM, Bucomac Industries, Conmix Limited, Emitac Healthcare Solutions, German Gulf Enterprises, Sharjah Cricket Stadium, Sahara Centre, ULO Systems, and many more.