German Gulf Enterprises Partners with Inrotech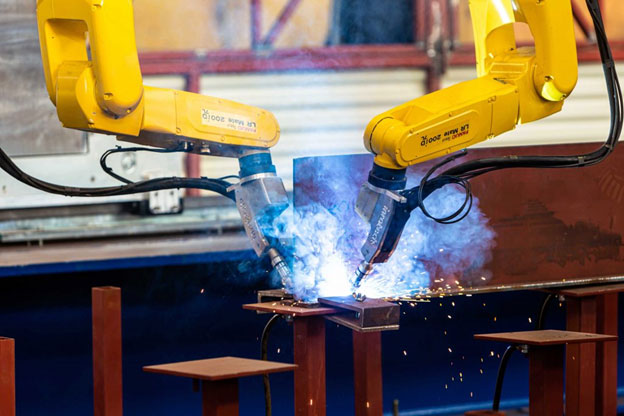 The leading technical solutions and services provider of various industries, German-Gulf Enterprises Ltd announced their partnership with Danish mobile robotic and adaptive multi-pass welding technologies provider, Inrotech, during the 2nd quarter of 2022. The collaboration aims to unify the expertise of both companies to provide intelligent and user-friendly automation solutions, equipped with intelligent software and scanning technology. The strategic alliance is expected to meet the growing demand for welding automation technology in shipbuilding, offshore plant construction, and other such industries incorporating heavy machinery, while boosting offerings to each entity's clients, as well as their individual positions in the market.
A subsidiary of the UAE-based conglomerate, the Bukhatir Group, German-Gulf Enterprises Ltd provides technical solutions and services to diverse industries, including construction, oil and gas, aviation, shipbuilding, marine engineering, and hospitality. Since its inception in 1974, German-Gulf Enterprises has solidified its stance for being an industry leader, supplying prominent welding and cutting technologies, concrete pumps, excavators on hire, and hydraulic repair services. GGE's products are equipped with blue-chip service and are accompanied by a legacy of success.
Inrotech - Column & Boom
Inrotech specialises in developing intelligent and adaptive, robotic welding systems, particularly for shipbuilding, offshore plants, wind energy facilities, and the steel industry. The strength of Inrotech is their "self-programming" welding robots, which do not require CAD transfer, backend engineering, or programming. This method allows Inrotech's robotic welding solutions to be introduced into unexplored regions, which were previously serviced using manual or semi-automatic procedures.
The German Gulf Enterprises Ltd and Inrotech A/S partnership will enable companies of the UAE to entirely automate their production facilities using robotic welding technologies.