German Gulf Enterprises; now the exclusive distributor for Sullivan Palatek, compressed air products in the UAE.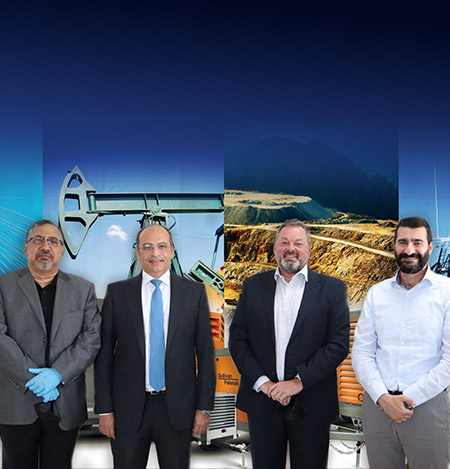 May 18, German Gulf Enterprises announces their agreement with Sullivan Palatek, confirming that they will be the exclusive distributor for compressed air products in the UAE.
Pictured (from left to right) is the Regional Director of Sullivan Palatek, Rajesh George, Ayman Ismail Ahmed, the CEO of Industries, Trading & Services, at the Bukhatir Group), Mark Johnson, the General Manager of German Gulf Enterprises and Ahmad Swaid, the Divisional Manager of Construction Equipment at German Gulf Enterprises.