CONMIX Showcases Range of Water Treatment Products at WETEX Exhibit 2019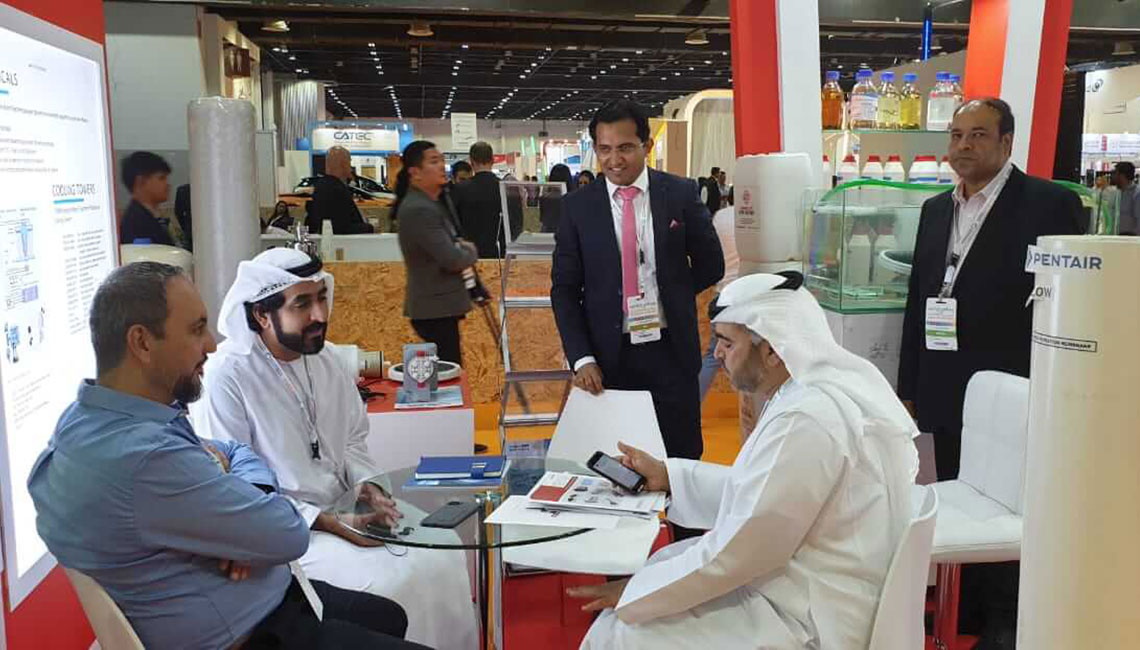 The 21st Water, Energy, Technology, and Environment Exhibition (WETEX), the largest Sustainability & Renewable Technology Exhibition in the UAE, took place on October 21-23, 2019 at the Dubai International Convention and Exhibition Centre. Our exquisitely designed booth attracted hundreds of international visitors.

The 21st WETEX and the 4th Dubai Solar Show provided an opportunity to review the latest innovative solutions in energy, water, and the environment. Many of these technologies were unveiled for the first time, especially in renewable energy, water, sustainability, and rationalization. Conmix Water Treatment Division exhibited our range of products and services at Dubai International Convention and Exhibition Centre, Hall No.3, Stall No.R18. The response inspired the team to be more focus and dedicated in this field.

The CONMIX Range of Water treatment Products Includes Chemicals for:

Cooling Towers, Boilers, Chilled Water, Swimming Pools, Controllers & Equipment

Filtration Systems

• Self-Cleaning Filter (SCF)
• Multi Grade Filtration (MGF/ MMF)
• Ultra Filtration (UF)
• Cartridge Filter (CF)
• Iron Removal Filter
• Softener Filtration (SF)
• Demineralization Unit (DM)
• Electronic Deionization Unit (EDI).