Conmix - Awarded The Best Readymix Award in Dubai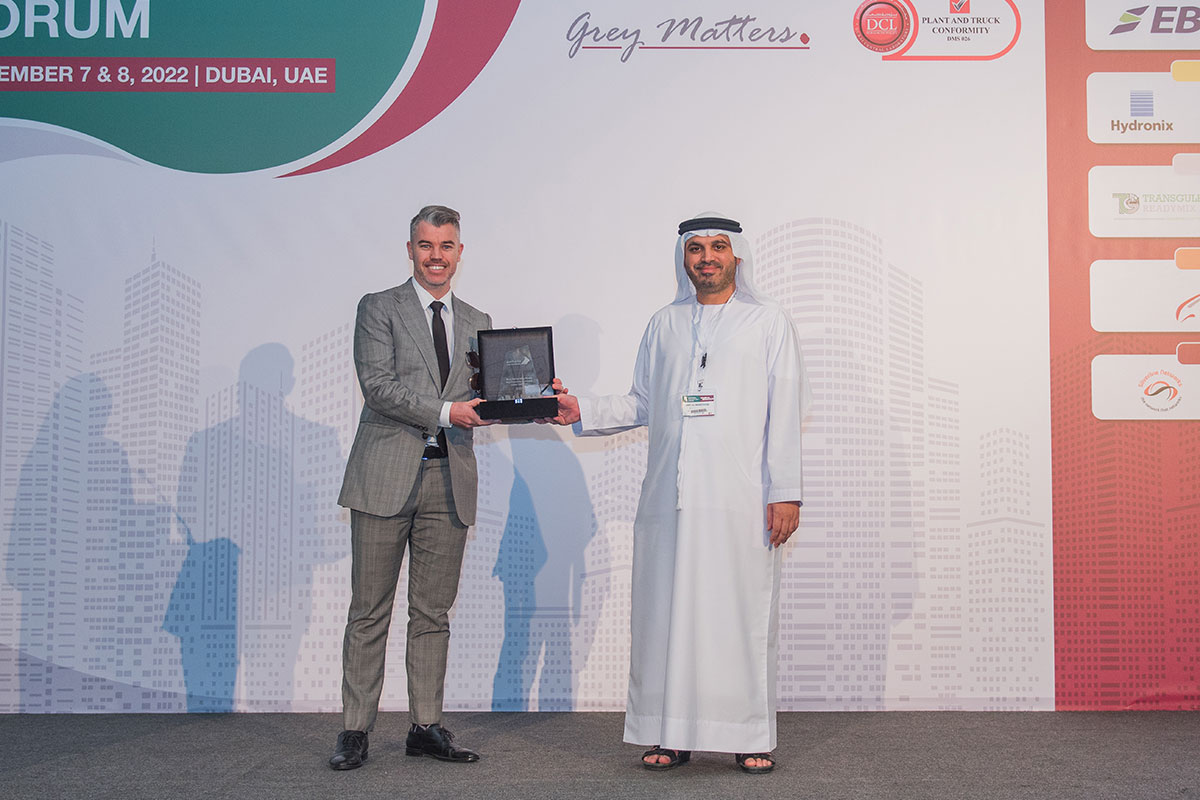 Conmix was awarded the Best Ready-mix Factories Award in Dubai at the International Concrete Technology Forum 2022. The award was received by Tim Senior, General Manager of Conmix, and is a testament to the performance and quality standards upheld at the plant.
Conmix is especially grateful to Dubai Municipality, Dubai Central Laboratory & Grey Matters for the recognition as well as for the opportunity to be part of the forum, which is aimed at providing learning and networking opportunities on the latest advances, technical knowledge, continuing research, tools and solutions for concrete manufacturing, design and construction.