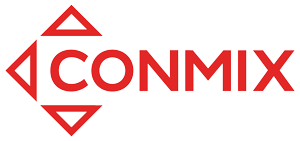 Key Responsibilities
Responsible for the overall maintenance activities for the batching plants, pumps, etc and all other equipments related to Ready-Mix Concrete, Premix Plaster and Construction Chemical plants.

In charge of setting up batching plants at project sites.
Ensure optimum utilization of manpower and their activities.
Coordinates with all the departments and with equipment manufacturers regarding the spare parts and maintenance requirements.
Ensures that repair work during plant breakdown is carried out in the least time possible.
Implement and maintain preventive maintenance of the batching plants in coordination and ensure that maintenance procedures are implemented systematically.
Responsible to plan, develop, administer and implement provisions of the employee occupational safety, health and training program for maintenance
Commit to plant safety procedures.
Person Specifications
Candidate must be based in the UAE.
Must have valid UAE driving license.
Qualifications:
BTEC, DAE or Bachrlor's Degree in Electrical Engineering
Experience:
10 years experience in similar capacity. Ideally from Concrete background.
Skills:
High level of PC skills. MS Office packages like Word, Excel, PowerPoint, and Outlook.
Apply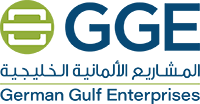 Key Responsibilities
Explore Market for new clients and sales/service opportunities
Manage the sales to the customers allotted
Develop new customers as per the KPI
Meet Sales and Revenue Targets
Handle Sales/Service Enquires of hydraulic systems
Responsible for suggesting right solutions for customers application in hydraulic systems and components
Responsible for suggesting customers to opt for repair or new options for hydraulic components/systems
Responsible to analyse potential customer to develop more volume of business and establish credit facility with them if needed and take responsibility for the same.
Maintain Customer log on daily basis and ensure customer queries as attended in 24 hrs
Responsible to Make daily sales plan/Monthly sales plan and report to manager to achieve sales targets
Responsible to plan stock for existing customers in coordination with the Sales Manager
Person Specification
Qualifications:
B.E / B. Tech or Diploma in Mechanical Engineering from recognized University/Institute.
Experience:
Minimum 3-5 years' experience in Sales of welding machines and welding consumables in any reputed trading company.
Candidate must have thorough knowledge of Welding UAE market with Adequate Technical & Commercial knowledge
Knowledge:
Hands on Experience on UAE Welding Industry
Technical & Commercial knowledge
Apply