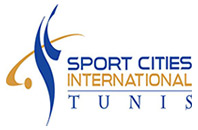 Sport Cities International Tunis
SCIT is one of Tunis' most luxurious destinations, With 251 hectares of state of the art facilities ─ including five-star hotels, a shopping Mall, a golf course, a sports academy, educational institutes, 241 residential villas & townhouses, residential buildings, a public garden, as well as offices & retail Shops.
Located on the north shore of Tunis Lake, adjoining the prestigious district of the lake, Sport Cities International Tunis SCIT is a mixed, cosmopolitan project. Approximately 10 minutes from Tunis Carthage International Airport, SCIT is a one-of-its-kind landmark that blends residential, commercial, cultural, educational, and entertainment into one space.