Emitac Healthcare Solutions
With more than 40 years of experience in the industry, Emitac Healthcare Solutions has established a solid reputation as the most preferred healthcare solutions integrator in the Middle East and North Africa region.
Based upon our unique combination of workforce empowerment, process improvement and technology optimization along with our extensive market knowledge and well-established partnerships with some of the world's leading healthcare and technology providers, we continue delivering the highest standards of reliable and cost-effective quality care solutions to our customers to achieve sustainable results.
Over the years, our integrated team of professionals has deployed several clinical and IT solutions in a number of leading government, semi-government, military and private hospitals in the MENA region.
Our Vision
To be the most preferred healthcare solutions integrator in the MENA region.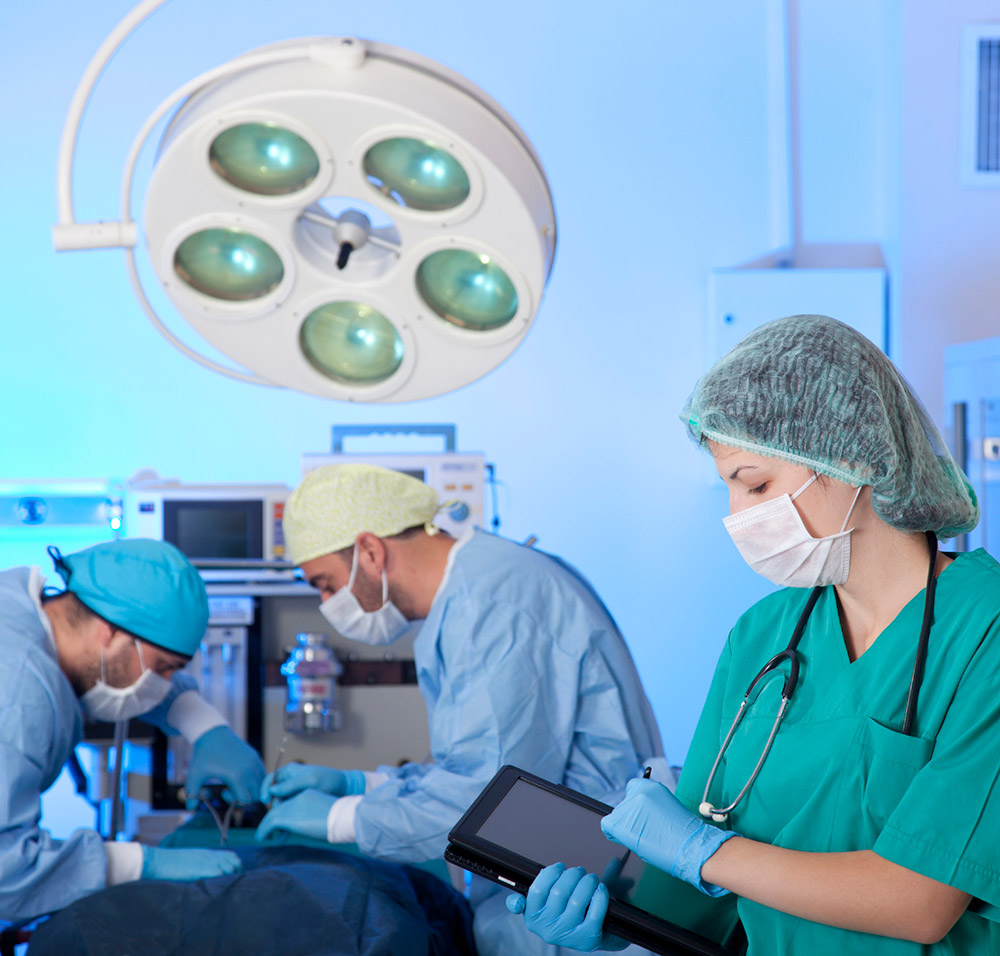 Our Mission
To enhance stakeholder value and facilitate healthcare providers in the MENA region by delivering healthcare products, services and end-to-end solutions in an innovative and cost-effective way, by setting the highest standards in Service, Reliability, Safety and Cost Optimization.
Our Values
Our core values are the five pillars that act as a guiding force, encouraging us to scale greater heights:
Innovation: Look beyond the obvious to discover anew.
Commitment: Always with you – Nurturing, Empowering, Caring and Sharing.
Integrity: Values determine the direction of your success path.
Teamwork: Togetherness in our strength – catalyst for growth.
Excellence: Steer steadily on the path of success.
Products and Solutions
With the help of strategic and mutually productive partnerships with global top-notch brands, Emitac Healthcare Solutions offers a vast array of innovative solutions and services to its diverse clientele to address the dynamic and complex requirements of the healthcare industry in the MENA region. Essentially, our portfolio in healthcare solutions encompasses:
1. Turnkey Project Management
The Turnkey Projects Department at Emitac Healthcare Solutions (EHS) plays a significant role in the growth of EHS reputation in the healthcare industry.
Our Projects Unit has been appointed by Dubai Healthcare City as one of the Design Consultants for Dubai and is supported by GENESIS Planning, a US-based leader in medical equipment planning and architectural designing solutions, enabling caregivers who are looking for a one-stop-solution for all their medical needs.
With a core competency in handling Turnkey operations, this business unit also offers end-to-end solutions in Medical Equipment Planning, Architectural Design Planning, Procurement, and Project Management, Turnkey Hospital Furnishing Solutions and Mobile solutions and Consultancy Services.
Over the years, our Projects Unit has executed several large, full-spectrum healthcare assignments for public and private sectors, such as the Ministry of Public Works, Ministry of Health, and Dubai Health Authority, and has set an excellent track-record in deploying full-fledged healthcare turnkey operations in the region. EHS is also appointed by Dubai Healthcare City as one of the Design Consultants for the region.
2. Emitac Test & Measurement Solutions:
Emitac Test & Measurement Solutions (TMS) division has been established to handle the end-to-end test & measurement requirements of a wide range of industries, spanning across the telecommunications, electronics, metrology, military, and education sectors.
Through partnerships with some of the biggest technology names in the industry, Emitac TMS is able to provide unique hardware and software solutions to its clients, along with solutions for network management, testing, and monitoring.
Emitac Calibration Services LLC is an independent entity that handles the diverse Calibration requirements of the industry. The company is authorized to work with any company in the Middle East region. The support facility is located in Dubai, UAE, and was established in 1985 to handle the maintenance and advanced support needs of the customer. Emitac's Calibration Lab has received accreditation from IAS-USA for full compliance to ANS/ISO/IEC 17025:2005 Quality Standard.
Visit Website
Strategic Alliances