Eastern Contracting
One of the leading civil engineering and building services companies in the United Arab Emirates, Eastern International is 100% owned by the Bukhatir Group - one of the largest and most diversified business conglomerates across the UAE and the Gulf region.
With a history of quality construction extending over 40 years, Eastern International has the skills, knowledge, and experience to guarantee that our projects are always delivered on time, within budget and at the required quality.
Our success lies in focusing on our clients' requirements and leveraging synergies with other Bukhatir Group companies that jointly span all sectors of the construction and services industry.
Our Past, Present, and Future
Established in 1974 as a Partnership Company, Eastern International was converted to a Private Limited Company in 1977.
Having commenced with the construction of various commercial and residential buildings, we've developed over the years and are now carrying out all aspects of building, building services, and civil engineering projects throughout the United Arab Emirates.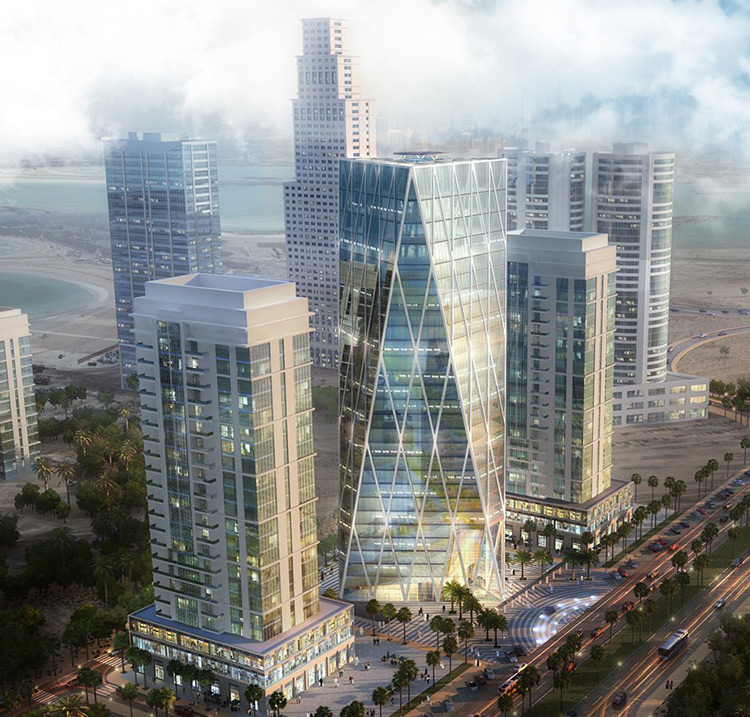 46 YEARS
---
OF CONTRACTING EXPERIENCE
Our company has so far completed a large number of projects on a turn-key basis, including design detailing, detailed engineering, programming, procurement, construction and installation of all civil mechanical, electrical, fit-out and furniture items.
As for our future, we look forward to continuing working diligently on satisfying our clients' requirements and providing them with a memorable and positive experience.
Our Vision
Building trust through transparency
Our Mission
To be the Middle East's "Contractor of Choice" by providing our clients with extraordinary construction experience.
Our Values:
Empowerment: We make it possible for everyone in our amazing workforce to make independent decisions that lead to delivering a superior construction experience for our clients.
Accountability: Our empowerment policy makes everyone in the company feel like their decisions make a difference, and so they feel accountable for them.
Nonstop Development: We have a ceiling of development ─ the sky!
Teamwork: None of us ever goes solo. We do it together ─ always together.
Synergy: The cooperation between our 4 divisions, between our management and workforce, as well as between us, as a subsidiary, and the holding group is both extraordinary and unprecedented.
Reliability: Our customers take any project we deliver for granted.
Excellence: At all levels and all operations.
Our Company Divisions
The Main Contracting Division
In addition to carrying out all aspects of building and civil engineering projects, it provides a central focus for the combined business functions within the company.
The Mechanical, Electrical & Plumbing (MEP) Division
It provides design services, engineering, installation, testing, commissioning, handover, and after-sales services for electrical, air- conditioning water piping insulation, plumbing, and sanitary systems.
The Aluminum & Glazing Division
It is a major manufacturer of aluminum and glazing products ─ from simple sliding windows, doors and kitchen cabinets to sophisticated curtain walling and structural glazing systems.
The Plant, Equipment & Fabrication Division
It supplies a wide range of plants, from major to minor, and manufactures any specialist equipment required to support the Main Contracting Division.
We Excel
We take pride in putting in place an integrated Quality System that provides all the controls, processes, guidance and control records for managing the project activities of our company and its subcontractors, with a view to ensuring that our quality meets or exceeds the expectations of our clients. Besides, our management system has continuous improvements at the heart and as such the system is consistently updated.
We Care
We understand how our industry affects the community in which we operate, and we aim to continuously improve the quality of the environments built for us and for future generations.