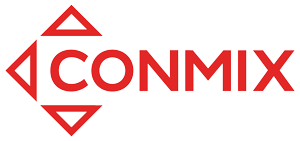 CONMIX
As the leading building materials company in the Gulf region, CONMIX LTD., a subsidiary of the Gulf giant, Bukhatir Group, provides high-quality building materials. Since 1975, we've been passionately contributing to the sustainable development of the Gulf region and the Middle East through our premium building solutions and world-class customer service. Our products form an integral part of the building, and civil engineering works in the UAE, the Gulf region, and beyond.
Headquartered in Sharjah, CONMIX's plants are operating in the UAE and abroad, with locations in Sharjah, Abu Dhabi, Dubai, Ajman, and Ras Al Khaimah. They are geographically well spread-out to ensure prompt and smooth delivery of concrete to project sites.
Logistics of Ready Mix Concrete delivery are managed through efficient utilization of the company's large fleet of transit mixers as well as mobile and stationary concrete pumps.
Moreover, as part of its strategic objectives, CONMIX LTD. is extending its foreign operations through its authorized distributors across GCC and other export countries.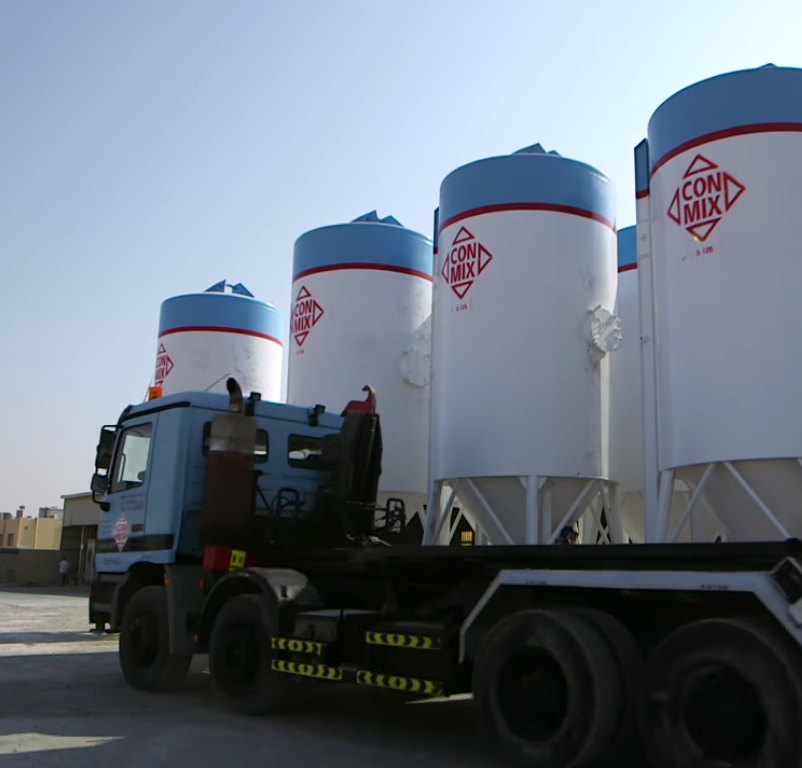 20,246 m3
---
Guinness World Records
180,000 m3/month
---
APPROXIMATE COMBINED CAPACITY
Our Range of Products
Ready Mix Concrete: Through our team of experienced engineers and concrete technologists, CONMIX LTD. manufactures, designs and supplies high-performance, durable Ready Mix Concrete that complies with specific customer needs and meets all applications and requirements. We have numerous modern computers-controlled batching plants with a combined capacity of approximately 180,000 cubic meters per month.
Hydraulic Concrete Distributor Booms: Our company can provide hydraulic concrete distributor booms whenever required.
Pre Mix Plaster: CONMIX LTD. is a pioneer in this field in the UAE. Our product range includes Cement Plasters/Renders, Gypsum Lime Plasters, Decorative Plasters, Acoustic & Insulation Plasters, Tile Adhesives & Grouts, Dry Concrete, Specialized Mortars, and Acrylic Plasters/Coatings.
Paint Products: At our manufacturing facilities in Dubai, we have a wide variety of paint products, our product range includes ConDure – Primers & Fillers, PinTura – Emulsions, ConTxtra – Decorative Textures and ConGuard – Polyurethane Protective Coatings. CONMIX LTD. is specialized in highly durable decorative paints for internal and external use and offers a variety of unique textures that are popular in the GCC.
Construction Chemicals CONMIX LTD. offers a wide range of Construction Chemicals, including Non-shrink Grouts, Concrete Repair Systems, Surface Treatments, Bonding Agents, Floorings & Coatings, Sealants, Waterproofing & Coatings, Tile Adhesives, and Tile Grouts, and Admixtures.
Our high-quality Construction Chemicals are being used in various sectors in the construction industry, such as aviation, water, oil & gas, infrastructure, industrial, residential, power, etc.
The company's Research & Development team consistently formulates new products and helps in offering innovative solutions for a wide range of construction problems. The technical team supports clients in executing mix designs, on-site trials, product selection, and troubleshooting. Quality products and reliable services make CONMIX LTD a one-stop solution for construction needs.
Water Treatment: The water treatment range of products includes cleaning, degreasing, and disinfecting additives for the treatment of wastewater and potable water. Tailor-made solutions are also offered, which include systems and chemical additives that prevent and reduce various contaminations like scale deposition, corrosion buildup, and microbiological fouling in the systems, which helps to provide optimum heat transfer efficiency. These are applicable in Cooling Towers, Boilers, Chillers, Swimming Pools, etc.
Our Quality Assurance
An ISO 9001 certified company, we follow a Quality Management System that maintains quality assurance in the areas of design, development, production, installation, and service. All products meet the relevant international standards.
Visit Website
Key Clients